Step 1
Open the invitation e-mail from your mobile phone. Click on the view button to view the attachment. This will install the Meddle configuration file.
The password for this configuration is in the invitation e-mail.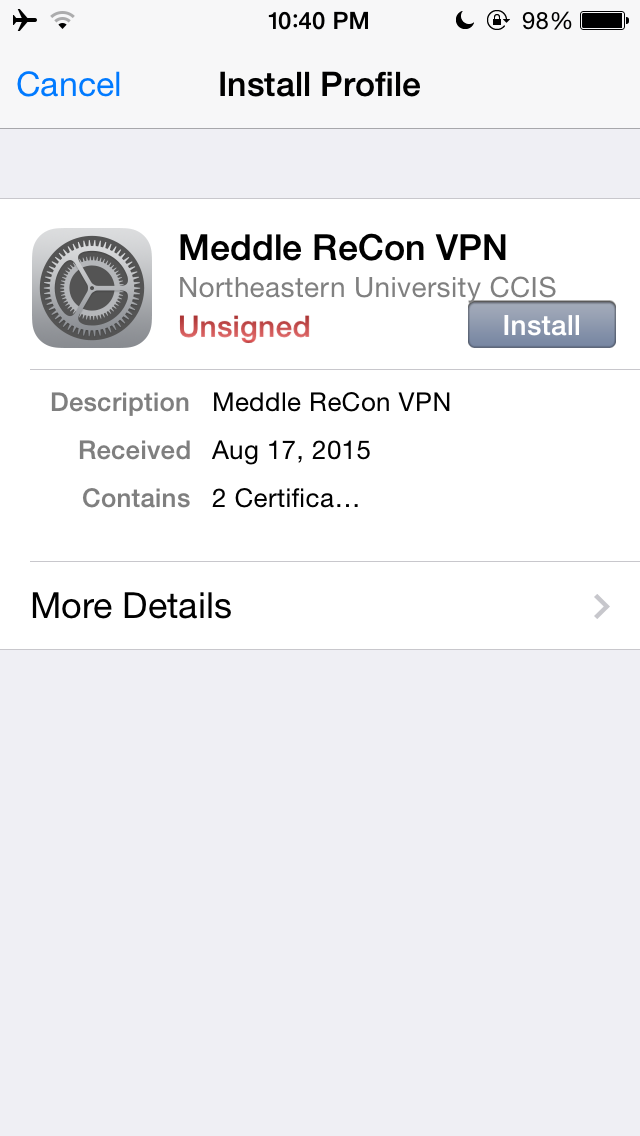 Note If you get a prompt to Open page in Safari (typically in iOS 6), click Open. You will then see the image above.